Meredith Steed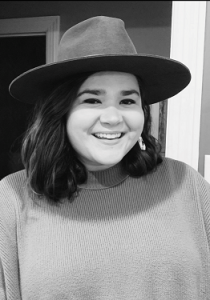 Meredith is a Marriage and Family Therapy trainee and is currently under the supervision of Dr. Layla Bonner LMT #1364. She received her Master's in Mental Health Counseling with a specialty in Marriage & Family Therapy from Belmont University in Nashville, TN. Her counseling approach involves empathy, humor, and building a therapeutic alliance. Meredith sees couples, families, and individuals 18+. Her areas of interest include anxiety, depression, communication, and social skills, self-esteem and identity work, grief, times of transition, trauma, conflict resolution, relationship dynamics, boundary work, and coping skills.
Treatment Approach
Meredith uses family systems theories, such as systemic and strategic, and CBT when working with clients. She believes that the relationships in one's life play a major role, and can shape who we are. Clients from all backgrounds, the LGBTQ+ community, and cultures are welcome in her office! Meredith believes the client should set the pace for counseling.
In her free time, Meredith likes to spend time with her family & friends. She also enjoys spending time and going on hikes with her dog Winston.