Ayse Wise, PMHNP-BC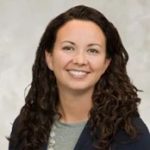 Ayse Wise WHNP-PMHNP-BC

Ayse is a board certified Family Psychiatric Mental Health Nurse Practitioner. Ayse has experience in treating mental health across the lifespan throughout a variety of settings including hospitals, residential treatment facilities and community health centers. Her practice focus includes: attention deficit disorder, autism, school aged concerns, depression, anxiety, panic disorder, obsessive compulsive disorder, post traumatic stress disorder, women's mental health concerns, bipolar disorder, schizophrenia and schizoaffective disorder.
Treatment Approach
Ayse's treatment goals are to help you feel supported, and encouraged while you work on improving your mental health and wellbeing. Along with medication, she employs nutrition, lifestyle improvements and integrative care in her practice.
Education and certifications
Master's of Science in Nursing from The University of Tennessee in 2003 for Psychiatric Nursing and Women's 

Health Nursing.
Bachelor of Arts in Neuroscience from Berea College in 2000
Ayse also has more than a decade experience working with the Autism population. She believes medication management can be a life changer for many people suffering from concurrent diagnosis with ASD such as anxiety or ADHD.