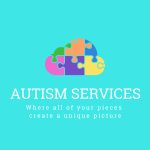 Providers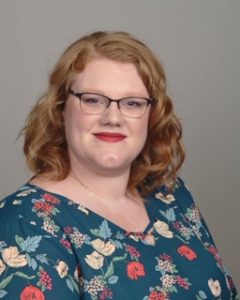 Catherine Hallam M.Ed., M.A., LPC-MHSP, NCC, CCMHC, CAS, AutPlay Therapist
Catherine is the Director of Autism Services as well as a Certified Autism Specialist and AutPlay therapist. Catherine has a love for the Autism community through her own personal family being among the population. She has dedicated her career to serve families touched by Autism and is ready to meet the needs of your family. She has experience with walking families through this journey. Catherine will use AutPlay to help families to understand their children and develop family strategies to                                         encourage family time.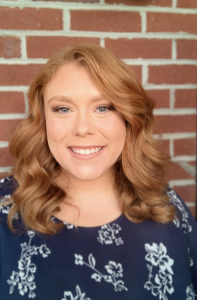 Kelly Blosser M.A., BCBA, LBA
Kelly is a Board Certified Behavioral Analyst with over six years in the field. She has work in many different settings and has made the move to private practice so she can expand her reach within the autism community in Knoxville. She has a passion for educational equality and has experience advocating for families in the school setting.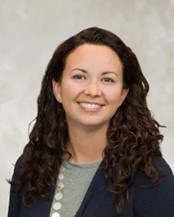 Ayse Wise APRN

Ayse is a Advanced Nurse Practitioner who has more than a decade experience working with the Autism population. She believes that medication management can be a life changer for many people suffering from concurrent diagnosis with ASD such as anxiety or ADHD.
Whitney Stephens M.A., RBT
Whitney is a Registered Behavioral Technician who believes anyone has the potential to adapt their behavior. She has the drive to work with children and adults to make their lives more rewarding.
PJ Eaton RBT
PJ has more than 20 years of experience working with children and their families in all facets of the mental health field. She is dedicated to her families and wants families to grow and enjoy each other.
How it got started.
The development of this program came out of Catherine Hallam's own personal family journey with Autism. Catherine's husband was diagnosed with Asperger's when he was 30 years old and her son was diagnosed with Level 1 ASD when he was three years old.
During this time Catherine was gaining her second Master's in Clinical Mental Health and used her research abilities to learn everything she could about this diagnosis and treatment options for her family. Throughout her Autism journey she both personally and professional interacted with providers that did not take the family into consideration when working with the child.
When someone in your family is diagnosed with Autism the whole family needs assistance. Knowing how important early intervention was for her child, Catherine dedicated her career to helping families find access to services. Catherine knew the services available in Knoxville where limited and the waitlist for ABA services could take years to gain access to.
Finally deciding she needed to do more she created the Autism Services department. This passion project has developed into a holistic environment where families can truly be served. Parents can now have their child receive services while they themselves receive counseling or get a message. Being a parent of a child with disability leaves almost no room for self-care. Knowing the importance of self-care from a personal and professional level Catherine wanted to build an environment where parents were taken into consideration as well as their child. The Autism Services department does this and more. We have a multidisciplinary team who can meet the needs of your family.
Definitions:
ABA: Applied Behavior Analysis (ABA), simply stated, is a research-based style of teaching and learning.  It involves using techniques such as prompting, fading, shaping, and reinforcement of your child's behavior.  ABA can be used to teach a variety of skills, such as increasing language development, social skills, and help teach your child alternative behaviors to engage in or utilize appropriate coping mechanisms in lieu of engaging in severe problem behaviors.
BCBA: Board Certified Behavior Analyst (BCBA), is certified to provide ABA services. This person may assess someone's behavior and using ABA services they will create a treatment plan for the client. This person cannot diagnosis Autism.
RBT: Registered Behavior Technician (RBT), is certified to implement the treatment plan the BCBA has created for the client. This person cannot diagnosis Autism.
QASP: Qualified Autism Service Provider (QASP), is certified to assist the BCBA in creating treatment plans for clients. This provider can supervise RBTs but is under the supervision of the BCBA. Catherine will be the only person with this designation.
AutPlay: Is a therapeutic framework that is designed to help people with Autism or other developmental disorders improve social skills and emotional regulation.
Autism Spectrum Disorder: Is a lifelong neurological condition which effects peoples social and emotional functioning.
Fees & Funding Options
| | |
| --- | --- |
| | |
| Clinic Appointment (45 min) with AutPlayTherapist | |
| Clinic Appointment (45 min) with BCBA | |
| Home or School observation within a 20-mile radius of our office | |
| Home or School observation outside 20-mile radius of our office | $200/hr plus .59/mile in addition to the 20 miles |
| IEP attendance by AutPlay Therapist | $85/hr plus .59/mile from our office |
| | $100/hr plus .59/mile from our office |
| Report preparation/Behaviour support plan strategies development | |
| Court attendance/Legal briefing attendance | |
| Teleconference attendance | |
Assessments

Assessments may require several appointments and are charged at $140 per hour. The information below represents the maximum amount charged

Autism Spectrum Disorder Assessment

Initial consultation (50 min)

ADOS-2 and ADI-R Assessment (up to 60 minutes), Assessment scoring, interpretation, and report completion (2hrs) (includes review of documentation and telephone consultation with other services as required)

Paired ADOS-2 and ADI-R with functional assessment (includes review of documentation and telephone consultation with other services as required)

VP-MAPP assessment (2 hrs), Assessment scoring, interpretation, parent consultation and development of behavior plan

AutPlay Assessment paired with a VB-MAPP (3hrs), Assessment scoring, interpretation, parent consultation and development of behavior plan
| | |
| --- | --- |
| | |
| RBT Direct 1:to:1 service in office | |
| RBT Direct 1:to:1 service in home or school | |
| BCBA Direct 1:to:1 service in office | |
| BCBA Direct 1:to:1 service in home or school | |
| | |
| Autism Medication Management | |
Medicaid/Medicare Plan access including BlueCare
For additional information regarding Autism Services or questions regarding billing email:
autismservices@lifeconnectionsknox.com