Amanda Gienow – Starting January 2024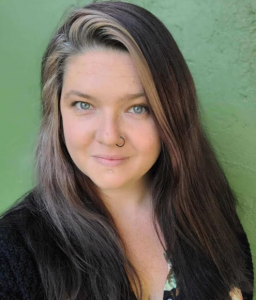 Amanda is a graduate clinician currently pursuing a master's degree in clinical mental health counseling at the University of Tennessee at Martin.  She has worked as an early childhood educator for the past decade. In that time, she developed a passion for providing holistic support to individuals and families that that honors their unique culture, values, and experiences.
Amanda uses a therapeutic approach that draws from mindfulness-based cognitive behavioral therapy, acceptance and commitment therapy, and relational-cultural therapy. She sees clients of all ages, but focuses on children, adolescents, and young adults struggling with anxiety, depression, emotional regulation, behavioral issues, ADHD, and more. She provides affirming care for LGBTQ individuals and families.
Amanda believes that connection is at the heart of human healing and strives to develop a strong client-centered therapeutic relationship based on trust and acceptance, working with each client to tailor treatment to meet their specific goals.
Her goal is to build an environment that is safe, respectful, and welcoming for all clients. It is an act of bravery to embark on a healing journey, and she is honored to walk alongside her clients.