Virtually Connected
Is your child in online learning? Are you feeling confused, frustrated, or overwhelmed by this new set of challenges that you and your child are facing? This support group has been designed to help parents find the support they need as they assist their child in virtual learning.
This group is aimed at helping parents who have a child in online learning due to COVID-19. In this group, parents will find support from other parents, explore positive strategies for enhancing your child's learning, and learn about child mental health and ways that you can support your child's emotional well-being.
Parents may choose to attend every week, or only as-needed.
You may choose to join live via Zoom or subscribe to receive the videos by email.
 Group will begin in September of 2020
Cost: $5 per person
---
Parent support group
for parents of children  with mental illness and/or disabilities
Does your child struggle with a mental illness or disability? As the parent or guardian, are you looking for more support? This group is designed to offer support for parents/guardians who have a child with a mental illness and/or disability.
We recognize that parenthood is a challenge in itself and when more factors such as mental health create bigger obstacles, extra support may be needed. In this group, you will find other parents who may have similar questions and struggles that can assist you in learning how to care for yourself and your child.
This is an open group that will accept members at any time.
You may choose to join via video or in person.
If interested, please contact us today!
---
Women's support group
Attention all females! This support group has been designed to support any adult female. Whether you are looking for support in how to navigate relationships, self-esteem, self-worth, or are just looking for a group to make you feel empowered then this is the group for you!
We are an open group that accepts members at any time.
You may join by video or in person.
Contact us today to get started!
Cost: $10 per person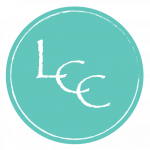 Contact us for questions or enrollment in our groups.
865.888.5818 | Send an email