Kelly Blosser, M.A., BCBA, LBA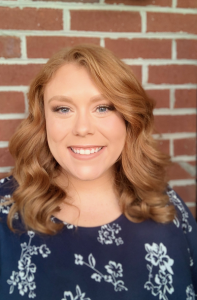 Kelly is a Board-Certified Behavior Analyst (BCBA) practicing in the Knoxville area. Kelly has over
4 years of experience working with children diagnosed on the Autism Spectrum and other
related disorders in the home, clinical, community, and school settings. She holds a Master of Arts Degree in Professional Behavior Analysis from the Florida Institute of Technology and a
Bachelor of Science Degree in Behavioral Science from Austin Peay State University.
Treatment Approach
Kelly specializes in a verbal behavioral approach that combines Discrete Trial Training (DTT) and Natural Environment Training (NET). She will work with your child in an environment that is comfortable to them (typically your home) and she will use a variety of ABA procedures to increase their communication and skill acquisition while simultaneously decreasing the frequency of problem behaviors.
Services:
Direct 1-on-1 Therapy to clients diagnosed with ASD or other developmental disabilities
Parent Trainings for caregivers of those diagnosed with ASD or other developmental disabilities
Consultation Services which includes providing feedback and ideas to parents, school personnel, or other therapists.
Supervision for students pursuing their BCBA or BCaBA certification
Education and Credentials
Master of Arts in Professional Behavioral Analysis -Florida Institute of Technology
Bachelor of Science in Behavioral Science -Austin Peay State University
Insurances Accepted