Stacy Gruhn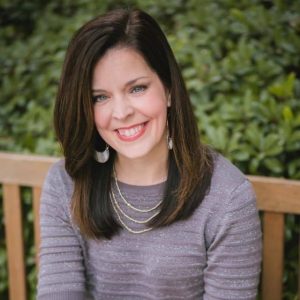 Stacy Gruhn, M.S., NCC
Stacy received her B.A. in Psychology from Auburn University and her M.S. in Counseling Psychology from Troy University. She is a National Certified Counselor (NCC) and is currently working under the supervision of Sarah DeFalco-Gibbs, LPC-MHSP, NCC, RPTS, as she works towards full licensure (LPC-MHSP) in the state of Tennessee.
Stacy has worked with clients of all ages in individual, family, and group counseling settings, but she has spent much of her time over the years working with children and adolescents. The topics she most frequently works with in counseling include anxiety, depression, academic concerns, adjustment problems, social and family relationship issues, and behavior issues both at home and at school. Stacy currently sees clients ages 6 and up. 
Stacy's approach to counseling is client-focused, and she primarily uses Cognitive Behavioral Therapy. When working with children and adolescents, she likes to involve their family in the therapeutic process whenever it is possible and beneficial. It is her desire for her clients that they will be able to live more healthy, happy, and full lives, and that they will be better able to cope with and grow through whatever difficulties they face both now and in the future.