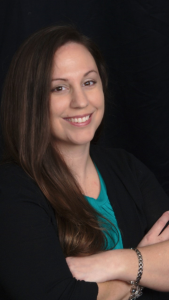 Sarah Griffith is a Board Certified Licensed Professional Counselor specializing in individual, couples and family therapy, and maintains a private practice in Knoxville, TN. With over 17 years of experience in the counseling field and as a graduate of Palm Beach Atlantic University specializing in Counseling Psychology, she is currently serving as private practitioner working with a broad spectrum of clients.
Among her areas of expertise are play therapy, child-centered counseling, and solution-focused counseling.
** Offers Clinical Supervision for Licensed Professional Counseling Designation
Treatment Approach
Sarah Griffith is an interactive, solution-focused therapist. Her therapeutic approach is to provide support and practical feedback to help clients effectively address personal life challenges. She integrates complementary methodologies and techniques to offer a highly personalized approach tailored to each client. With compassion and understanding, she works with each individual to help them build on their strengths and attain the personal growth they are committed to accomplishing.
Education & Credentials
Masters of Science in Counseling Psychology from Palm
Beach Atlantic University in Palm Beach, Florida.
Graduated from Palm Beach Atlantic University in 2003.
Licensed Professional Counselor in 2011.
National Board of Certified Counselors
Tennessee State Approved Clinical Supervisor
If you are interested in taking the next step, please contact us to get started with services.

865.888.5818 | Send an email