Hannah Wood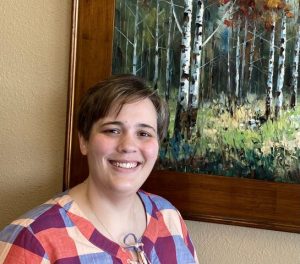 Hello! My name is Hannah Wood and I am an intern in the Clinical Mental Health Counseling Masters program at Liberty University. It is my privilege to be able to learn, grow, and help others do the same at Life Connections Counseling.  For the past 10 years, I have been a high school Social Studies teacher serving teenagers. From working in a high school classroom to serving at my church with children from preschool to upper elementary, my life has been dedicated to teaching and walking with children and adolescents as they travel along their path.
Brene Brown defines connection as "the energy that exists between people when they feel seen, heard, and valued". To me, this is counseling in a nutshell. I am passionate about creating this connection as I use Acceptance and Commitment Therapy, Cognitive Behavioral Therapy, and Dialectical Behavior Therapy to work with people of all ages living with depression, anxiety, eating disorders, and low self-esteem.
In our sessions, you can expect to be treated with respect, unconditional positive regard, and kindness as we explore ways to process the past, learn skills to help you in the present, and become the person you are intended to be in the future. I commit to a safe environment where your personhood is known and honored.