Elizabeth Hiatt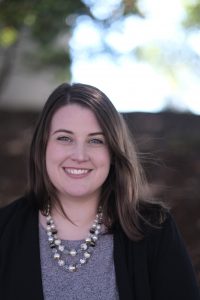 Elizabeth Hiatt, LPC-MHSP, NCC
Elizabeth understands that the impactful experiences we have significantly shape how we view ourselves and the world around us. We can be left feeling incredibly overwhelmed, our minds racing with anxious thoughts. Other times, we might end up self-critical, shut down, and disconnected from the people we care about. We may even find ourselves stuck in unhelpful patterns of reactivity.
Elizabeth has experience providing outpatient therapy for adults dealing with anxiety, depression, trauma, and substance use. Elizabeth is a trauma-informed therapist and knows that trauma and trauma responses come in all shapes and sizes. Elizabeth strives to help the people she works with fully experience the resiliency, strength, and capacity for wellness that exist innately within them.
Treatment Approach
Elizabeth is trained in Eye Movement Desensitization and Reprocessing (EMDR) therapy, an evidence-based and integrative treatment modality. EMDR can be used to address specific trauma experiences as well as the complex web of negative self-beliefs we may develop as a result of adverse experiences. Elizabeth prioritizes understanding a person's unique experience and can use an eclectic style of therapy in order to honor each person's individuality. In addition to EMDR, Elizabeth is able to pull from treatment interventions rooted in Mindfulness, Polyvagal Theory, Cognitive Behavioral Therapy, Dialectical Behavior Therapy, and Motivational Interviewing.
Credentials and Education
2022: Licensed Professional Counselor, Mental Health Service Provider (TN #5128)
2020: National Board of Certified Counselors (#1370658)
2019: Master of Science in Clinical Mental Health Counseling – Mercer University, Atlanta GA
2013: Bachelor of Arts in International Business, with a Concentration in Nonprofit
Management – Maryville College, Maryville, TN