Dustin Harvey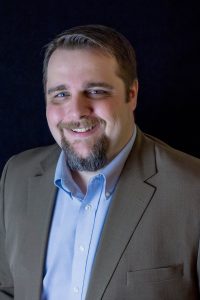 After leaving military service, Dustin began pursuing his Masters in Clinical Mental Health Counseling from Adams State University, which he graduated with in 2014. Since 2010, he has accrued over eleven years of mental health experience. Dustin has worked with individuals across the lifespan throughout a variety of treatment settings in those years, including in-home, outpatient, and residential treatment settings. While gaining this experience he has developed a passion for helping people find their way in a world that is rapidly changing. Dustin understands that every person takes a unique path through their development and has a variety of factors that are unique to each of their experiences.
     Through his time working in mental health, Dustin has developed an multi-modal approach to therapy. He is able to tailor his treatment to the specific needs of the individual he is working with. His primary treatment modality is Cognitive Behavioral Therapy but he is trained and skilled in other treatment modalities that may be beneficial depending on the needs presented by the individual. Dustin will work together with you to find treatment approach that provides the best chance at being successful. After all, you are the expert on you and the therapist is here to be a guide in walking down that path to healing. Dustin also understands that pursuing therapy is typically not an easy choice for the individual, so he presents unconditional positive regard in a judgement free setting.
     Dustin currently works under the Clinical Supervision of Sarah A. Griffith, LPC-MHSP, NCC, RPTS as he accrues the required clinical hours for his full license.